Game Description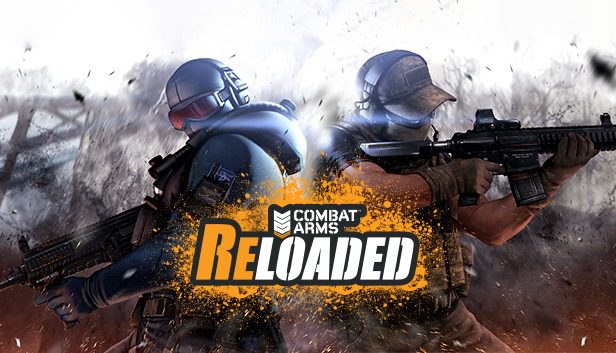 Combat Reloaded is an action-packed online first-person shooter (FPS) game that offers thrilling multiplayer combat. Enter the battlefield, choose your weapons, and engage in intense battles against players from around the world.
Game Controls
Before diving into the heat of battle, it's essential to familiarize yourself with the game controls:
W, A, S, D: Use these keys to move your character around the map.
Mouse: Aim your weapon and shoot using the left mouse button.
R: Reload your weapon.
Spacebar: Jump to navigate obstacles and surprise your opponents.
Shift: Sprint for faster movement.
G: Throw grenades to create chaos on the battlefield.
F: Interact with objects or pick up items.
1-9: Quickly switch between your weapons and equipment.
Tab: Check the current score and your place on the leaderboard.
How to Play Combat Reloaded
Get ready to jump into the action with these steps:
Choose a Room: Select a room to join based on your preferred game mode and map.
Select a Loadout: Pick your weapons and equipment to prepare for battle.
Combat Strategies: Work with your team to secure objectives or engage in a free-for-all battle. Communicate with your teammates to create effective strategies.
Aim and Shoot: Use your aiming skills to take down opponents. Reloading is crucial, so be mindful of your ammo.
Complete Objectives: Depending on the game mode, complete objectives, capture points, or eliminate opponents to win.
Tips and Tricks
To become a formidable soldier in Combat Reloaded, consider these tips:
Aim for the Head: Headshots deal more damage, so aim for your opponent's head when possible.
Utilize Cover: Stay behind cover to protect yourself from enemy fire.
Coordinate with Teammates: Communication and teamwork are essential for success.
Manage Ammo: Keep track of your ammunition and reload when you have the opportunity.
Use Grenades Wisely: Throwing grenades can disrupt the enemy's plans and clear out tight spaces.
Game Developer
Combat Reloaded is developed by NadGames, known for creating engaging online multiplayer games.
Game Platforms
Download the game on iOS and Android devices to play on the go.
How to Play Unblocked
Playing Combat Reloaded unblocked can be achieved by visiting websites or platforms that offer unblocked games. Look for trusted sources that provide the game without restrictions, allowing you to enjoy action-packed FPS battles without interruption.
In conclusion, Combat Reloaded is an adrenaline-pumping multiplayer FPS game that challenges your shooting skills and tactical abilities. Whether you're engaging in team-based combat or free-for-all mayhem, this game offers an exciting and competitive gaming experience for FPS enthusiasts.