Game Description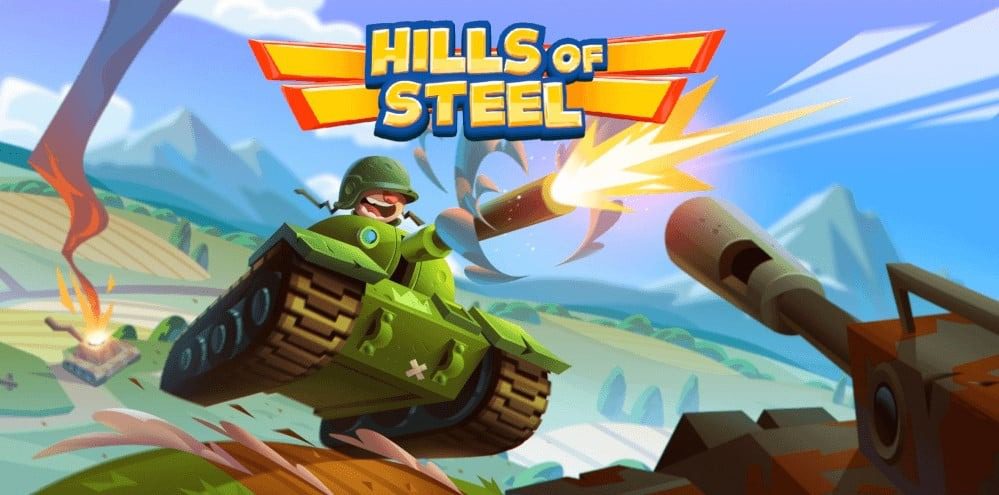 Hills of Steel is an exciting and action-packed mobile game that will keep you engaged for hours on end. Developed by Superplus Games, this game offers a thrilling blend of tank warfare and physics-based gameplay. Get ready to take on challenging missions, customize your tanks, and dominate the battlefield!
Game Controls
Mastering the game controls is essential for success in Hills of Steel. Here's a quick overview of the controls:
Tilt or Joystick: You can control the direction and movement of your tank by tilting your device or using the on-screen joystick.
Fire Button: Tap the fire button to unleash a barrage of bullets or launch powerful missiles at your enemies.
Ability Button: Use the ability button to activate special skills unique to your tank. These skills can include shields, turbo boosts, and more.
How to Play Hills of Steel
To play Hills of Steel like a pro, follow these steps:
Select Your Tank: Start by choosing your favorite tank from a variety of options, each with its own strengths and weaknesses. Experiment with different tanks to find the one that suits your playstyle.
Mission Objectives: Every mission in Hills of Steel has specific objectives. These can include defeating a certain number of enemies, collecting power-ups, or reaching a particular location. Pay close attention to these goals.
Battle Tactics: Plan your battles strategically. Use cover to shield your tank from enemy fire, and aim your shots carefully to maximize damage. Remember that the terrain is dynamic, so adapt your tactics as the battlefield changes.
Customization: As you progress through the game, you'll earn coins and rewards. Use them to upgrade your tank's weapons, armor, and abilities. Customizing your tank can give you a significant advantage.
Multiplayer Mode: Hills of Steel offers an exciting multiplayer mode where you can team up with friends or compete against players worldwide. Coordinate with your teammates and crush your opponents to earn rewards.
Tips and Tricks:

Collect power-ups to enhance your tank's abilities during battles.
Pay attention to the terrain and use it to your advantage.
Master the art of dodging enemy attacks while maintaining accurate aim.
Experiment with different tank combinations to find the best synergy for your team in multiplayer mode.
Game Developer
Hills of Steel is developed by Superplus Games, a renowned mobile game development company. They are known for creating engaging and addictive games that cater to a wide audience.
Game Platforms
Hills of Steel is available on both Android and iOS platforms, making it accessible to a broad range of mobile gamers. You can download the game from the respective app stores and start your tank-battling adventure today.
Now that you're armed with all the information you need, jump into Hills of Steel and conquer the hills, one battle at a time!