Game Description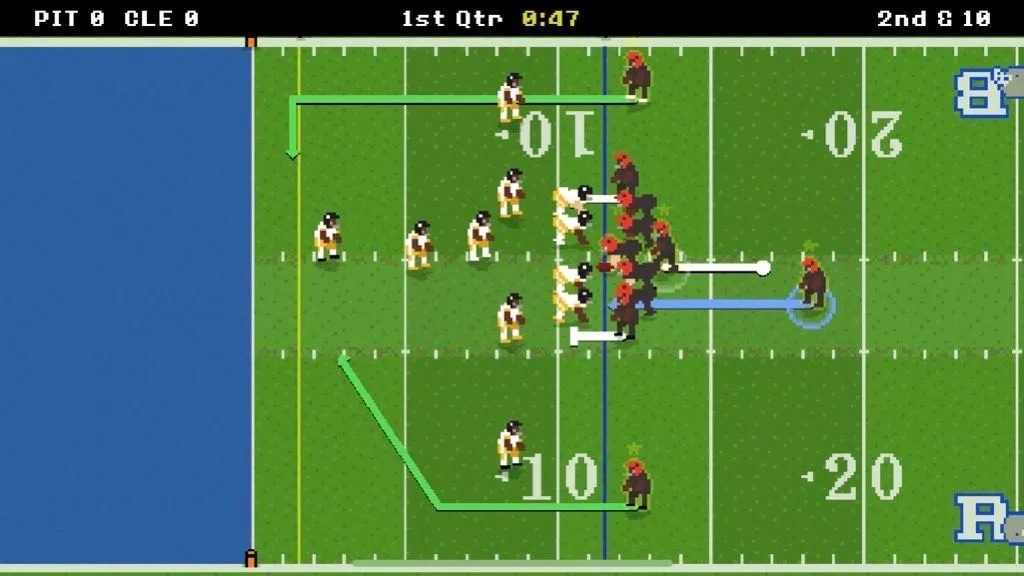 Retro Bowl Fan-made is a delightful tribute to the popular sports management and simulation game, Retro Bowl. Developed by dedicated fans, this unofficial version captures the essence of the original game while introducing new features and content. In Retro Bowl Fan-made, you have the opportunity to build and manage your own American football team, make strategic decisions, and lead your squad to victory. With its retro-inspired graphics and immersive gameplay, this fan-made edition offers a nostalgic and enjoyable football management experience.
Game Controls
Navigate the game with these straightforward controls:
Mouse: Click and drag to interact with menus and make selections.
How to Play Retro Bowl Fan-made
Create a winning football team and become a legendary coach in Retro Bowl Fan-made by following these steps:
Team Creation
Start by assembling your football team, selecting players for each position.
Team Management
Make important decisions regarding training, team morale, and player development.
Game Strategy
Develop a winning game plan, choose offensive and defensive plays, and make real-time decisions during matches.
Compete in Matches
Take on other teams in exciting football matches. Control the action and strive for victory on the field.
Build a Dynasty
Aim to build a championship-winning dynasty by consistently making wise decisions and developing your team over multiple seasons.
Achievements and Records
Keep track of your team's achievements and strive to break records in various categories.
Upgrades and Customization
Use earned resources to upgrade your stadium, team facilities, and more. Customize your team's appearance and gear.
Tips and Tricks
Become a master football coach in Retro Bowl Fan-made with these valuable tips:
Invest in Training: Regularly train your players to improve their skills and overall team performance.
Balanced Roster: Maintain a balanced roster with strong players in key positions like quarterback, running back, and defense.
Game Strategy: Adapt your game strategy based on your opponent's strengths and weaknesses.
Player Contracts: Manage player contracts wisely to keep your star players and maintain team chemistry.
Upgrade Facilities: Investing in stadium upgrades and team facilities can lead to better player development and fan engagement.
Game Developer
Retro Bowl Fan-made was developed by dedicated fans of the original Retro Bowl game, paying homage to the classic sports management genre.
Game Platforms
Web Browser: Play the game online directly in your web browser.
Mobile Devices: Download the game on iOS and Android devices to play on the go.
How to Play Unblocked
Accessing Retro Bowl Fan-made unblocked is as simple as visiting websites that host fan-made games. Typically, these versions are available without restrictions.
In summary, Retro Bowl Fan-made offers an enjoyable football management experience for fans of the genre. Build your dream team, make strategic decisions, and lead them to victory in this nostalgic tribute to the beloved Retro Bowl series. Dive into the world of football management and aim for gridiron glory!