Game Description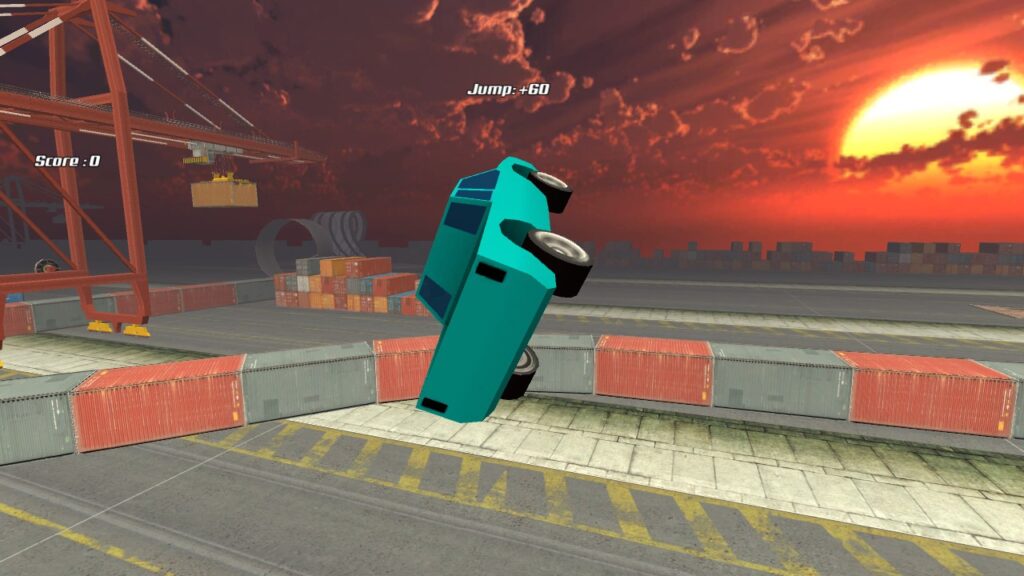 Stunt Simulator Multiplayer is an adrenaline-pumping online multiplayer game developed by Kiqqi Games. In this thrilling game, you have the opportunity to become a fearless stunt performer, showcasing your skills in various stunts and challenges. Team up with players from around the world, create jaw-dropping stunts, and compete for the title of the ultimate stunt champion. With its realistic physics and engaging gameplay, Stunt Simulator Multiplayer offers an action-packed gaming experience.
Game Controls
Prepare to perform jaw-dropping stunts with these intuitive controls:
W, A, S, D: Use these keys to control the movement of your character.
Spacebar: Activate the nitro boost for a burst of speed.
Shift: Deploy the parachute to glide safely after performing aerial stunts.
Mouse: Control the camera view and aim during stunts.
How to Play Stunt Simulator Multiplayer
Enter the world of extreme stunts and challenges in Stunt Simulator Multiplayer with these steps:
Choose Your Stuntman
Begin by selecting or customizing your stuntman character, giving them a unique look and style.
Join a Stunt Room
Enter one of the available stunt rooms, where you'll team up with other players for stunt challenges.
Select a Stunt Challenge
Choose from a variety of stunt challenges, including ramp jumps, aerial acrobatics, and precision landings.
Perform Stunts
Take your turn to perform stunts and showcase your skills. Use the controls to execute flips, spins, and other daring moves.
Score Points
Earn points based on the complexity and successful execution of your stunts. The more challenging the stunt, the higher the potential score.
Compete Against Others
Compete against other players to see who can achieve the highest scores and become the stunt champion of the room.
Unlock Achievements
As you progress and excel in different challenges, unlock achievements and earn rewards.
Tips and Tricks
Become a top-notch stunt performer with these expert tips:
Practice Makes Perfect: Spend time in practice mode to refine your stunt skills and learn new tricks.
Nitro Boost Strategy: Use the nitro boost strategically to gain the advantage in timed challenges or to recover from difficult landings.
Precision Landings: Focus on landing stunts accurately to maximize your score and avoid crashes.
Teamwork: In team challenges, coordinate with your teammates to achieve higher scores and win as a team.
Game Developer
Stunt Simulator Multiplayer was developed by Kiqqi Games, a game developer known for creating multiplayer games that combine action and excitement.
Game Platforms
You can experience the thrill of Stunt Simulator Multiplayer on the following platform:
Web Browser: Play the game directly in your web browser without the need for downloads or installations.
Mobile Devices: Download the game on iOS and Android devices to play on the go.
How to Play Unblocked
To play Stunt Simulator Multiplayer unblocked, follow these steps:
Check School or Work Restrictions: Ensure that your school or workplace doesn't have strict internet restrictions or content filters that might block gaming websites.
Visit Official Game Websites: Access the official Stunt Simulator Multiplayer website or authorized gaming platforms to enjoy the unblocked version of the game.
Ensure Internet Connectivity: Maintain a stable internet connection to fully immerse yourself in the world of extreme stunts and multiplayer action.
In summary, Stunt Simulator Multiplayer offers an action-packed and competitive multiplayer experience where you can perform gravity-defying stunts and challenge players from around the globe. With its realistic physics and exciting challenges, it's a game that promises endless thrills and stunt-filled excitement.